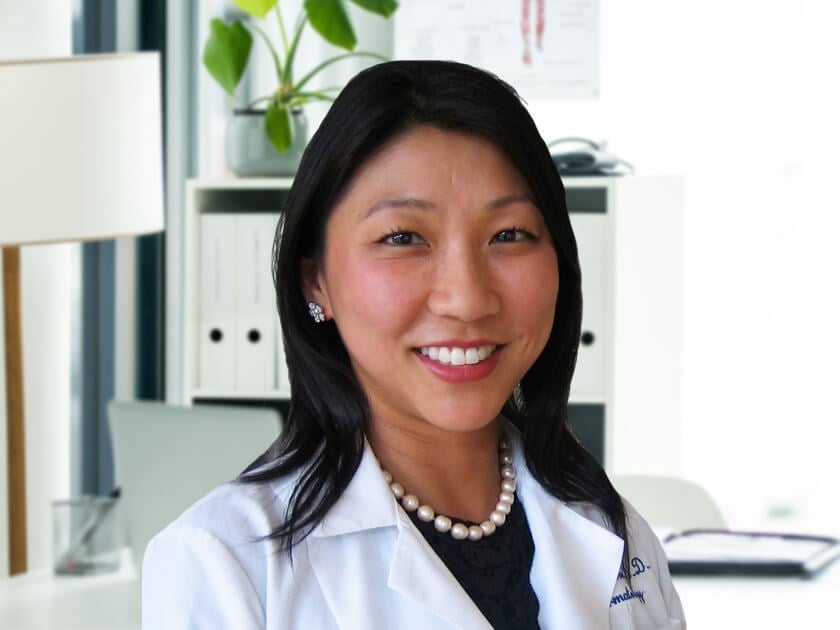 Dr. Jasmine Yun is a board-certified dermatologist who earned her undergraduate degree in biology with honors from UCLA. After earning her Bachelor of Science degree, she received a joint MD/MBA from the UCLA School of Medicine and the Anderson School of Management at UCLA. She also had the pleasure of serving as chief dermatology resident at MLK-Harbor and Harbor-UCLA. While completing her subspecialty dermatopathology fellowship at the Ackerman Academy of Dermatopathology in New York, she worked closely with Dr. A. Bernard Ackerman, a true pioneer in the field of microscopic diagnosis of skin cancer and disease. Dr. Yun serves as a Clinical Associate Professor of Dermatology at USC Keck School of Medicine where she has devoted much time educating resident physicians and also has spent time participating in medical missions in developing countries, such as Afghanistan and Mexico. As Chair of the Fellow In-Service Assessment Committee for the American Society of Dermatopathology, Dr. Yun prepares the national exams for dermatopathology fellows in training. Not only has she won multiple teaching awards, but she has published a variety of peer-reviewed articles and written chapters for dermatology textbooks with a focus on skin of color. She has been featured in magazines such as Glamour and Travel + Leisure. When she is not working, Dr. Yun enjoys traveling with her husband, son, and twin daughters.
BOARD CERTIFICATIONS AND Societies
Dr. Yun is board certified by the:
American Board of Dermatology
American Board of Pathology
Dr. Yun is proud to be a member of the following societies:
American Society of Dermatopathology
Chair, Fellow In-Service Assessment Committee for the American Society of Dermatopathology
American Academy of Dermatology
Women's Dermatologic Society
Los Angeles Metropolitan Dermatological Society
Specialties and Expertise
Dr. Yun is proud to be skilled in all areas of dermatology, particularly in cosmetic procedures, like BOTOX®, fillers, and lasers, as well as in diagnosing (dermatopathology) and treating skin conditions in adults and children.
Reviews
"Wonderful experience! The whole staff was friendly, punctual and the office was immaculate. My appointment didn't feel rushed, and all of my questions were answered. Everything was explained to me in detail, which I really appreciated. I would have no qualms in recommending them to family and friends. "
S.L.
ZocDoc
"Lovely office with a lovely staff. No complaints! My appointment was quick, but I did not feel rushed. I'm very happy to finally find a solid dermatologists office where I feel like they actually take the time to listen and understand."
Anonymous
ZocDoc
"yes I would go back and the whole operation of the office was very perfessional. I was in and out in no time. I will go back gor sure."
Anonymous
ZocDoc
"Dr. Charlotte was amazing! She already had an idea of what my problem was when I came in based on what I described on my intake form, then was able to easily confirm from a good examination. She answered all my questions clearly, gave me a free sample of a good product to help my problem, wrote me a recommendation for a supplemental product, and easily got me a prescription that has made my problem practically go completely away in a day! Couldn't recommend her enough. Admin team was great and super efficient, as well!"
Anonymous
ZocDoc
"Every member of the staff cares. I was mortified after basically passing out from a biopsy but they took great care of me and didn't make me feel bad at all. Add that on top of them providing the best treatment I've ever experienced, and it's the obvious choice for anyone. "
Anonymous
ZocDoc