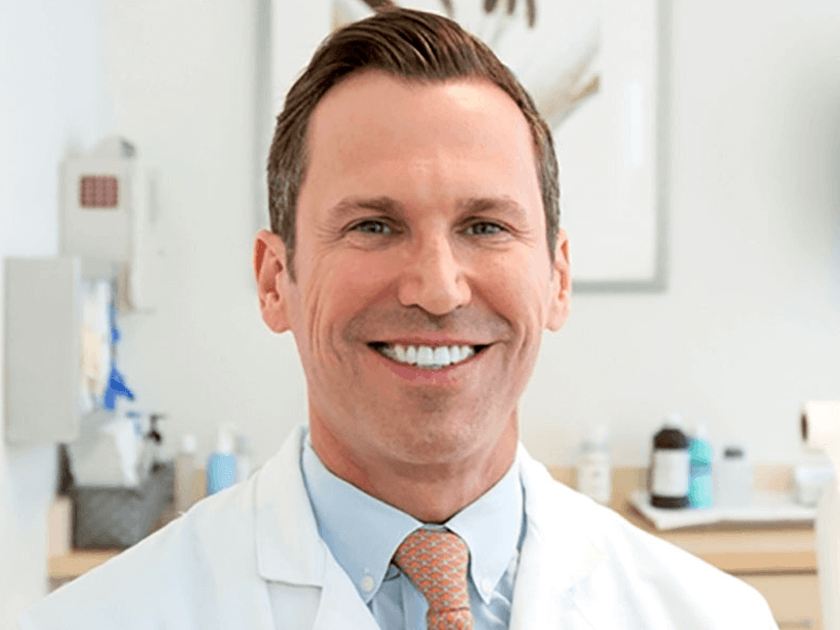 Board-certified dermatologist Dr. Greg Van Dyke is skilled in all areas of dermatology. He first earned his Bachelor of Science degree in biochemistry from Trinity University, and moved on to the University of Texas Southwestern Medical School in Dallas, TX, where he enrolled in the medical scientist training program. While there, he earned a joint MD/PhD after completing graduate work and a dissertation in HIV immunology. Throughout his schooling, he was honored in numerous societies for his academic achievements. After completing his dermatology residency and dermatopathology subspecialty fellowship at UCLA, he authored numerous publications in immunology, medical dermatology, and cosmetic dermatology. He has also had the pleasure of participating in clinical trials for injectable fillers and has contributed many hours of volunteer work with the AIDS Research Alliance. Dr. Van Dyke has worked in numerous, high-end practices where he has honed his skills in cosmetic and injectable treatments over the last 15 years. When not helping others achieve their cosmetic goals, Dr. Van Dyke enjoys spending time with his six-year-old son and volunteers at his school regularly.
Dr. Van Dyke is proud to be a member of the following societies:
American Board of Dermatology (fellow)
American Board of Pathology
Los Angeles County Metropolitan Dermatological Society (executive board)
Los Angeles Metropolitan Dermatological Society
Specialties and Expertise
While Dr. Van Dyke is skilled in all areas of dermatology, he is considered an expert injector and is known for his ability to create natural-looking results using dermal fillers and wrinkle relaxers. He is also very experienced in the medical and surgical treatment of skin conditions in adults and children, as well as in dermatopathology.
Reviews
"Superb—Great doctor, great guy—"
J.C.
ZocDoc
"Wonderful office. Staff and doctors are great."
S.B.
ZocDoc
"Fantastic experience and I will be moving forward with them as my primary dermatologist. "
N.C.
ZocDoc
"Most pleasant doctor's visit experience all around. I've seen both Dr. Yun and Dr. Van Dyke and both are extremely knowledgeable, friendly, thorough, and have exceptional bedside manner. It's clear they really care about their patients and want great results for them. The staff are warm and welcoming, efficient, and have a good sense of humor. It's very hard to find a medical office as good as theirs so I'd highly recommend."
T.L.
Google
"A wonderful experience from the online booking to a welcoming front and back office, to a clear and comprehensible visit with the doctor. I LOVE the Zocdoc booking experience instead of the games that schedulers play with appointments. Feel so lucky to have found this office and will definitely be back for my dermatology needs."
J.D.
ZocDoc