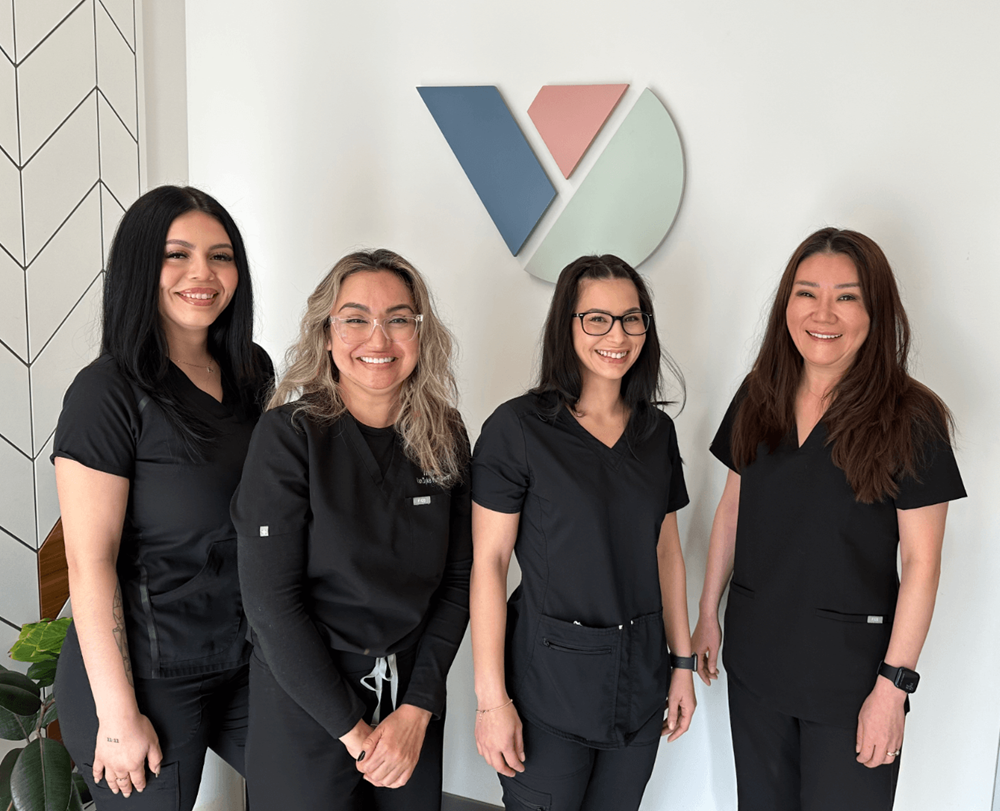 At Van Dyke Yun Dermatology, our incredibly skilled team is passionate about helping patients address their skin issues, create healthier lives, and look and feel their best. We are always available to answer your questions or discuss any concerns you have, and to help you better understand our procedures and treatments. We will work together with you to help you reach your cosmetic and medical dermatology goals.
When you walk into our office, our front office staff, Vanessa Hernandez and Jade Clark, will greet you with a smile and make you feel at home. Soyoung Gofman and Abeline Madrid will help you prepare for your treatment or procedure while you wait for one of our board-certified dermatologists, Dr. Greg Van Dyke and Dr. Jasmine Yun.
While you're in our office, you can rest assured that you are our team's top priority.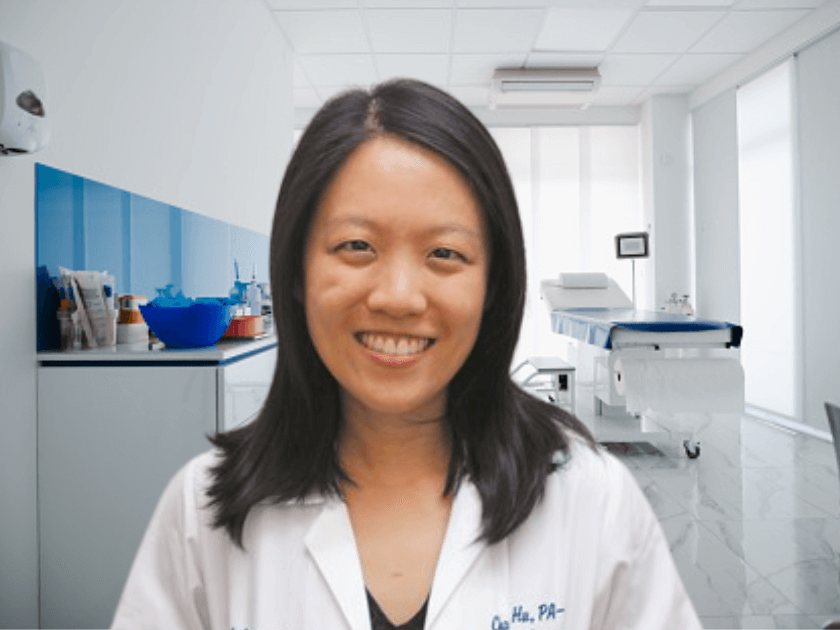 Charlotte Hu, PA-C is a certified Physician Assistant and completed her studies at Western University of Health Sciences. She is also a member of the Society of Dermatology Physician Assistants. She has a special interest in the detection and treatment of skin cancer, as well as treatment of acne and other common skin disorders. As a PA-C in dermatology, Charlotte provides a wide variety of services, including diagnosis of skin cancers, Botox and injectables, laser treatments, prescribing medications, interpreting lab tests, wound suturing, performing biopsies and simple and complex excisions. When not treating patients, she enjoys traveling, dining at different restaurants, and watching her favorite TV shows.